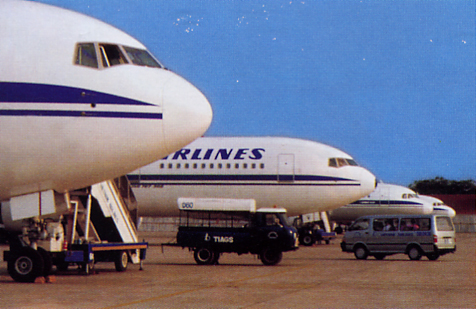 Application of Visa at Vietnam embassy:
You can apply Visa direct to the Vietnam embassy or Consulates in your country with an visa application form, original Passport and 3 new photos. The fees do vary depending upon the country. And generally, it takes about 4 - 10 days.
Application of Visa by getting the Visa Approval Code Service:
We can help you to get the entry visa to Vietnam conveniently by helping you to apply visa with Vietnam Immigration then they will send your visa approval code directly to The Vietnam Embassy or Vietnam Consulate in your country where you just bring your passport to receive the approval stamp and visa to entry to Vietnam.
The detail that we need to get the Visa Approval code service for you are:
Your full name according to passport
Your passport number
The date of issue and date of expired of your passport
Date of Birth and the nationality
Date of entry Vietnam
The country where has Vietnam Embassy and you will take your passport to receive the Vietnam visa stamp
After we receive all your above details, we will proceed the Vietnam visa for you and once approval code is ready, it will be fax to your office or your home then you can just bring our fax to receive the stamp from the Vietnam Embassy or Vietnam Consulate in your country.
Note:
Visa procedure take about 4-7 working days and the express visa services will be 2-3 working days with a surcharge.
Details of Vietnam Visa on Arrival Procedure
1. The submission of approval code:
We will submit your above requested details to the Immigration Department in order to get the approval code that a copy will be forward to you. You will keep this copy and show to the airline staff when you check in at your country airport. This to prove that your Vietnam visa will be stamped in Vietnam on arrival at the airport by the Vietnam Authority and allow you to be on board to Vietnam.
2. Apt guest house Letter of Guarantee:
In the other hand, Apt guest house will issue the Letter of Guarantee together with the Visa Approval Code to the Airlines Office in Ho Chi Minh City, Hanoi or Da Nang for the assurance. Visa Stamping on arrival: our staff will stand by at Ho Chi Minh City, Hanoi or Da Nang Immigration Desk at the airport to assist the visa procedure on your arrival there.
Note: Please prepare your 1 photos of passport size with you.
Visa on Arrival Service Price
USD 70 / Person
Visa Validity - One month visa
Application of Visa to other countries from Vietnam:
| | | | | |
| --- | --- | --- | --- | --- |
| | Expire | Working Day | Price | Note |
| Laos | 07 day | 01 working days | US$ 40 | - Except Sat, Sun and Vietnamese holidays. |
- The Canadian, Japanese, German, American pay $5 more
15 days
03 working days
US$ 50
1 month
03 working days
US$ 60
Cambodia
1 month
01 working days
US$ 35
China
1 month
04 working days
US$ 40
3 month
04 working days
US$ 54
6 month
04 working days
US$ 76
Myanmar
1 month
03 working days
US$ 36
India
1 month
05 working days
US$ 72
Singapore
14 days
03 working days
US$ 52
Hong Kong
14 days
04 working days
US$ 52
Indonesia
1 month
05 working days
US$ 68
Thailand
2 months
02 working days
US$ 34
Visa extension
1 month
03 working days
US$ 25
New visa
6 months (Multiple)
07 working days
US$ 150
3 months ( Single )
US$ 80
3 months ( Multiple )
Entry and Customs procedure:
You are required to fulfill entry and customs form when entering Vietnam. A new form (CHY2000 - yellow paper) is currently used for entry and exit procedure. In cases of re-entry or re-exit without any must-be-declared items, you simply submit the copy of your entry and customs form or make a new one. Cross (x) and fill the first up to the sixteenth boxes in the form. You must submit this form to customs and immigration officers.To save your time, in the entry and customs form, you should clearly note down:
1.Camera, recorder and other electric equipment not for personal use.
2.Jewelry (especially gold) and precious stones not for personal use.
3.Foreign currency (cash, coin and tourist cheques): over US$ 7,000 or other foreign currency of the same value, or over VND 5 million in cash.
4.Video-tapes will be checked and returned in several days.
5.Gold (over 300 g): If more than 3,000 g, you are required to deposit and re-export the surplus.
6.Other commodities out of duty-free luggage.
When entering Vietnam:
Visitors are permitted to bring in a duty-free allowance of 200 cigarettes, 50 cigars or 150 g of tobacco; 1.5l of liquor; and other items (not forbidden goods) of the total value beneath US$ 300. Items that you cannot bring into Vietnam include weapons, munitions, explosives and inflammables, firecracker of all kinds, opium and drugs, toxic chemicals, and cultural materials unsuitable to Vietnamese society (pornographic seditious publications, films and photos), harmful child toys. Breaking these rules, you will be punished by Vietnamese laws.When leaving Vietnam:
A quantity over 300g of gold must be declared and be permitted by the State Bank. You are not allowed to bring out weapons, munitions, explosives, drugs, antiques, live wild animals, rare plants, and documents relating to the national security. Breaking these rules, you will be punished by Vietnamese laws.
Please feel free to contact us for more information.