Hotel Gallery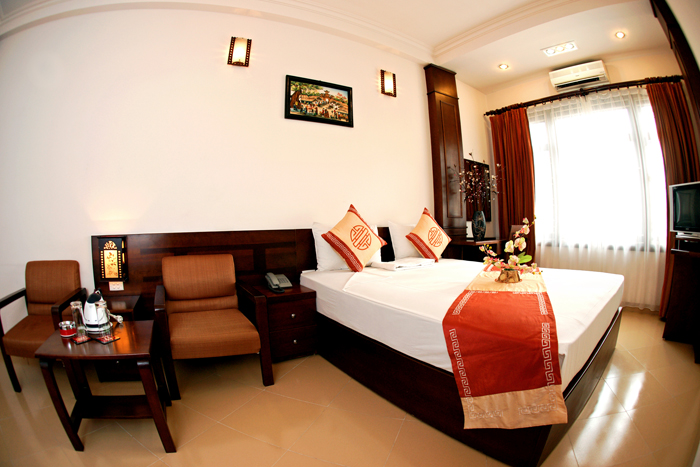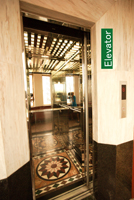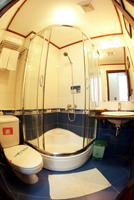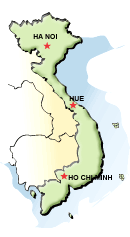 People and Language
Population of Socialist Republic of Viet nam is more than 78.5 million with urban population consisted of about 19.7%. There are 54 ethic minority groups inhabiting in Vietnam. The Kinh people (or Viet) account for nearly 90% of the population. Major ethic minority groups include the Tay, Thai, Muong, Hmong, Dao and Khmer.
Vietnamese language is the main language. English, French and Russian can be communicated in the major city. More Vietnam People and Language...

Land & History
Vietnam land's has the S -shaped and the area are 329,600 Km2. Vietnam has common borders in the North with China, East and Southeast with Laos and Cambodia. The West of Vietnam facing the Eastern sea (South China Sea). Vietnam's coastline is more than 3,260 kms in length. Vietnam land is very diverse with mountain, highland, deltas, rivers and forest. Hanoi is the capital and Hochiminh city is Vietnamese biggest city. More Vietnam history...

Climate
Vietnam has tropical climate, which is characterized by lots of sunshine, high rainfall, humidity with two distinguished seasons in general: the cold and dry one from November to April and the other hot and wet from May to October. The annual average temperature is from 22ºC to 27ºC. But weather usually different between North and South, between land and mountains.

Currency
The currency is Dong (VND). Foreign currencies can be exchanged at the bank, exchange bureau or hotel reception desk. Travelers' cheque and most of Credit cards are accepted in the major cities. We are recommend you bring with you some cash. Check online currency exchange at Vietcombank.



Time
Time zone: GMT/UTC + 7 (the same zone with Thailand, Laos, Cambodia)
Working days from Monday to Friday.
Office hour: Morning: 07h30 - 12h00; Afternoon: 13h00 - 16h30.
Museums are usually closed on Monday but you can visit temples and pagodas every day. Opening hour for most restaurants and shops is at about 08h00 till 22h00.

Public Holidays
01 January: New Year's Day
Late January to mid-February: Vietnamese Lunar New Year ( 04 days off ).
30 April: Re-unification Day and 01 May: International Workers' Day.
02 September: National Day

Internet and mobile phone
- Email & Internet:
E-mail and Internet services are available in most hotels and posts in Vietnam. In major cities, there are also a number of internet cafes available.
- Mobile phone:
In Vietnam you will be able to use your mobile phone as long as it is programmed for roaming internationally. You may also rent a mobile phone, which may be easier, or buy a pre-paid phone card. (This service is available at your hotel or at a Mobile Phone Service Center on the street.) Click here for more details.

Visa
Entry visas for most nationalities are obtainable from a Vietnamese Embassy or Consulate. Processing usually takes 4-10 working days. The validity of tourist visas is one month and is extendable. Please click here for details. for details.

Food and Drinks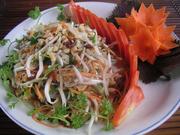 There is a wide range of dishes in Vietnam, included the very popular nem (spring rolls) and pho (Vietnamese noodle soup). They are eaten together with rice or noodles. Not all foods are spicy. Vegetarian foods, dietary dishes & western menus are also available at some restaurants. A rich variety of tropical fruits is on hand year round, however, it will vary depending upon the season.
Imported beers and alcohols are available in hotels, restaurants and shops. There are many Vietnamese brands or country wines made from rice. If you prefer to drink water, please use bottled mineral water, which has an unbroken seal. Do not ingest tap water, which has not been boiled.